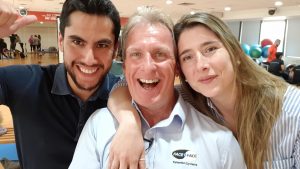 "When we started with Face 2 Face, we had great expectations about the results we may have and our members feedback.
Within the years, after thousands of members coming onboard with the support of Face 2 Face, we found a lot of great things such as amazing testimonials with great results. Higher belonging feelings from our members, a deeper understanding from our staff about exercise on regular basis and the power of building healthy habits, and also great support for sales!
But, if the system is great, coaching and group trainings with Paul are even better! It's not just the charm and the process he may teach you, it's the culture around client success what really transforms you and your results! "
Diego Zuloaga and wife Macarena, Director of Operations, Chile, O2Fit.
"Our émpower Program created by Paul Brown Mr retention has made a massive difference to the value our offering. Members love it, we love delivering it and our average yield is up by over 40% and it's only 3 months in. The program keeps our team busy and fully engaged with the members. I cannot imagine running our gym without it."
Rob Francis, owner énergie Fitness Milton Keynes UK.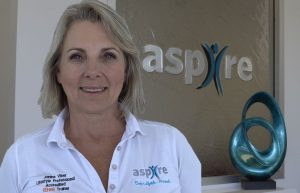 "When I found Paul my business was doing ok but I was floundering in where to find more growth. Paul brought me back to basics and with his help and honest opinions Aspire has been reborn and rebranded.
His confidence and positivity is contagious and his honesty is priceless, if sometimes confronting. But we need that to grow and be successful in our Life and  business."
Janine @ Aspire Health and lifestyle.